According to tradition, an engagement ring is placed on the ring finger of the left hand as a symbol of love and the acceptance of a proposal of marriage. It's a promise of the future and a sign that two people want to devote their lives to each other.
Whether the couple in question are male and female or the same sex, the sentiment and the acknowledgement of a future commitment that an engagement ring symbolises are the same.
Since The Marriage (Same Sex Couples) Act 2013 was passed by parliament in the UK in July 2013, many same sex couples have been making the move to get married. There are also more men than ever purchasing men's engagement rings for their significant others, and whether they are planning a surprise proposal or shopping for a ring together, this is a wonderful new tradition that is on the increase.
Engagement and wedding ring specialists at Steven Stone have revealed everything there is to know about men's engagement rings.
Where can I buy a ring?
Looking to buy men's engagement rings, but wondering where to begin?
While the traditional engagement ring style may be fine for some, others may prefer something less ostentatious, but as with any significant jewellery purchase, quality is everything. Since same sex engagement rings are likely to be worn long after the marriage has been solemnised, finding a quality piece that will stand the test of time is essential.
Of course, just because a jeweller carries a stock of men's engagement rings, it doesn't mean you will find one you like right away. Very often, people know exactly which ring is the one for them when they see it. Choosing an engagement ring is a very personal decision, after all. The ring that you choose has to be just right, so you may feel that you want to create something that has special meaning to you both.
Bespoke rings
A bespoke ring can be a beautiful way of really showing your significant other just how much they mean to you.
Here at Steven Stone, we have a team of highly experienced designers, goldsmiths and gemmologists who can work with you throughout the entire design process in order to create a ring that will have special meaning to you both.
Many couples also like to exchange same sex engagement rings with each other, and this might mean you would like a pair of engagement rings that are different but have some similarities. Whether you prefer a more classic style of ring or are looking for something with a modern twist to symbolise your love, we are here to help find the perfect ring that you will fall in love with.
Male celebrities with engagement rings
The days of engagement rings being made for women only are a thing of the past and multiple male celebrities have been seen wearing engagement rings.
Nick Grimshaw & Meshach 'Mesh' Henry
Last April, Nick Grimshaw revealed his engagement to his model boyfriend Meshach 'Mesh' Henry by posting a closeup snap of his impressive engagement ring to Instagram.
Our leading diamond expert, Maxwell Stone, commented: "Nick Grimshaw's ring is very unique and certainly makes a statement. In recent months, we've seen more people stepping away from traditional bands and opting for bolder pieces which stand out from the crowd, and Nick is certainly ahead of the trend."
Over the last 12 months Google searches around men's engagement rings have skyrocketed, now with over 18,000 searches a month in the UK, suggesting an increasing number of men will be wearing engagement rings in the future.
Nick's ring looks to be around 10mm wide, set in 18k yellow gold, and features two white diamonds with VS clarity, which means they are of a very high quality. It's likely to be worth around £5,000."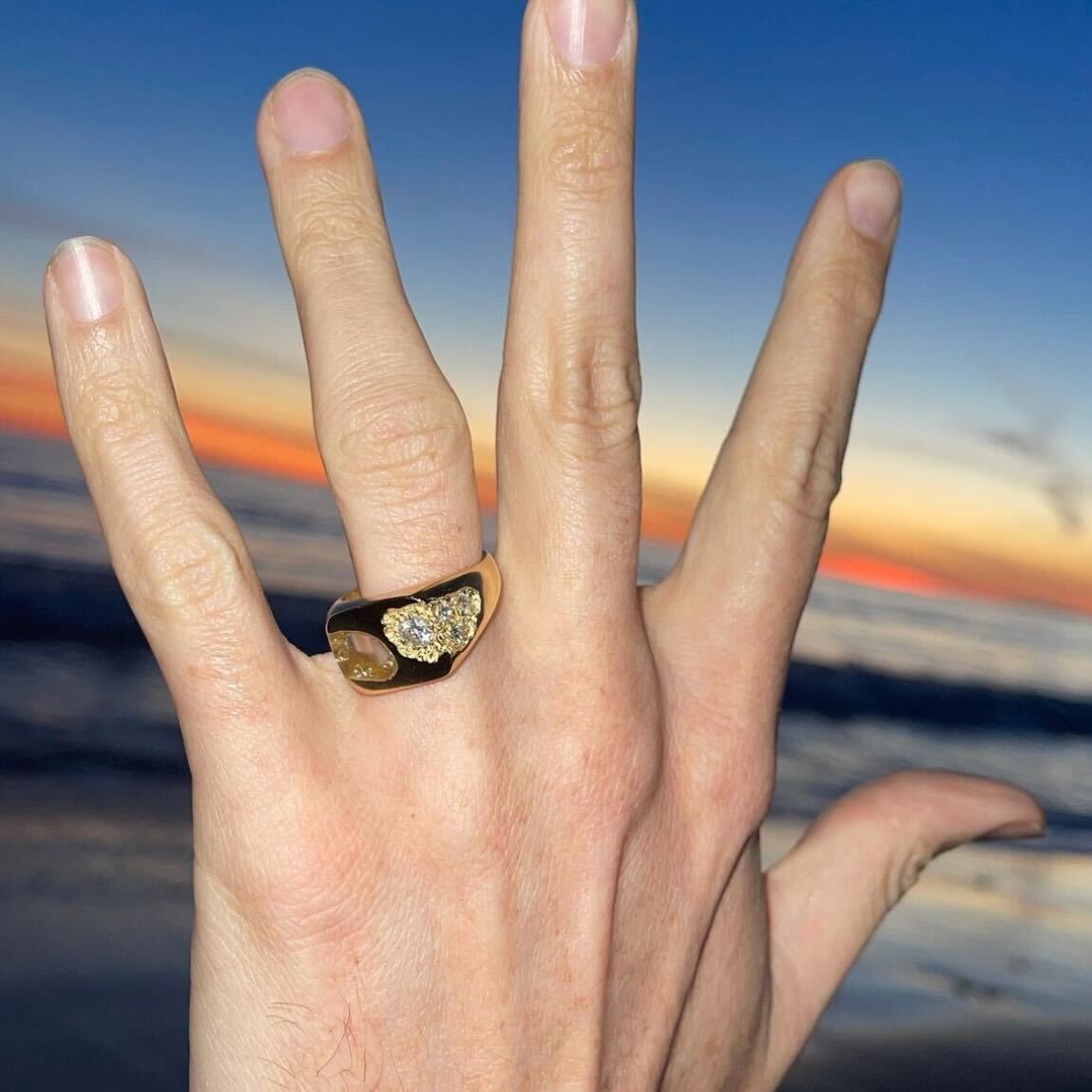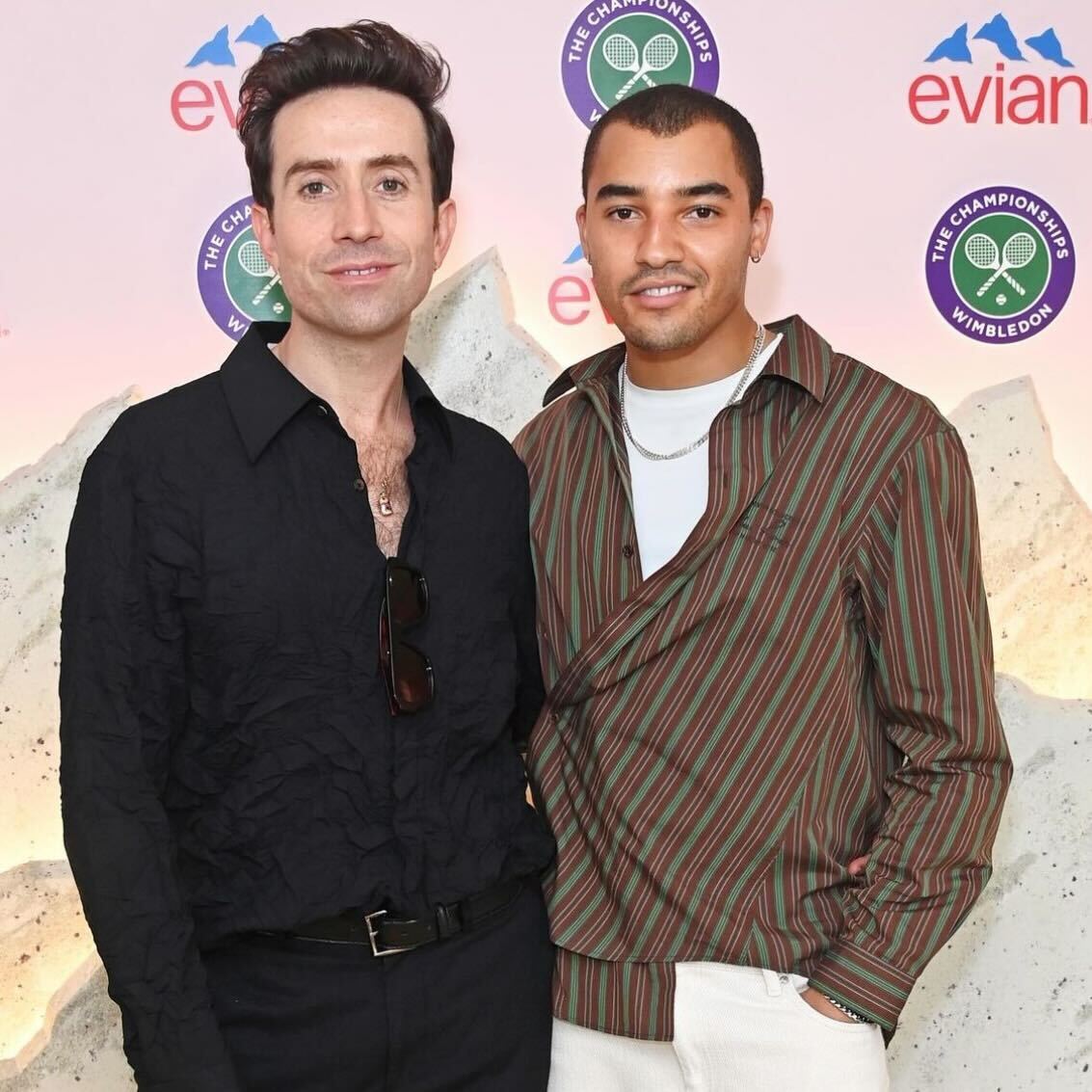 Zac Posen & Harrison Ball
Zac Posen announced his engagement to ballet dancer, Harrison Ball on 8th August 2022.
The fashion designer shared an Instagram slide show of the happy couple, alongside the caption: "Engaged 💍 8.8.22 @__harrisonball__ 🤍,"
The slide show also featured a glimpse of Zac's engagement ring – a 5mm silver band with black enamel inlay going around the exterior,
After a close look at Zac's simple and classy engagement ring, our experts valued it was £4,000.
If you're looking for a men's engagement ring, or perhaps you're ready to find a wedding ring, be sure to get in touch as we have a team of experts to help you find the perfect fit. We have showrooms in Manchester, London and Cheshire.
---
Follow us on our socials
Pop over to our social platforms to keep up to date with Steven Stone's latest jewellery content and news.