Back in 2014, a rare blue diamond was discovered at the famous Cullinan mine in South Africa.
The Cullinan mine has unearthed some of the rarest diamonds in the world – including the largest rough diamond ever found at 3106 carats, which was then cut into two and set in Queen Elizabeth II's crown jewels – named the First and Second Star of Africa.
Predicted to hit an all time world record in the blue diamond market, the gem sold for a significant sum – though the the total fell under the £60 million ($76 million) that experts were expecting.
Leading diamond experts at Steven Stone have revealed everything you need to know about the gem – including why it's so rare and how much it sold for.
About the diamond
Not only is this extremely rare stone blue, but it weighs an impressive 122.5 carats.
Petra Diamonds had sold a 29.6 carat blue diamond for £15 million ($19 million) earlier the same year that the stone was discovered. Thus, based on the stone achieving the same price per carat, experts expected it to reach £60 million.
When the company unearthed the magnificent gem, shares rose nearly 8% – adding around £66 million ($84 million) to their value.
In addition to the fact that the stone is rare due to its colour, the stone has further importance due to its discovery at the Cullinan mine – recognised as one of the most prestigious diamond mines, stones mined at the South African mine are fit for royalty.
The stone sold for £22 million ($28 million) and Petra Diamonds retained a 15% stake in the stone, which was to be cut and polished by the buyer, before going on sale again – increasing the profits for the diamond mining giants.
Where does a blue diamond get its colour from?
Blue diamonds are real, natural diamonds that are found below the earth's surface. They're not treated or enhanced to get their colour, it's due to the presence of boron in the diamond's carbon structure.
Due to their mesmerising colour, blue diamonds are often confused with blue sapphires, which are the popular and well known colour of sapphire. Sapphires are a member of the corundum family.
What do blue diamonds symbolise?
While white and colorless are the most common, diamonds can come in a variety of colours and each colour is highly symbolic.
Blue diamonds represent faith and trust. They're also linked to the zodiac sign, Libra.
The colour blue has been long associated with royalty. Marie Antoinette is rumoured to be among the list of royals who have owned a blue diamond.
What's the most expensive blue diamond that's been cut?
The world's most expensive blue diamond that's been cut is called the 'Oppenheimer Blue', and set a world auction record in 2016 when it sold at Christie's Geneva Magnificent Jewels sale.
At 14.62 carats, the Oppenheimer Blue is the largest Fancy Vivid Blue diamond ever to appear at auction and at the Four Seasons Hotel des Bergues in Geneva, it set a new world record for any jewel when it sold for CHF 56,837,000 – equivalent to around £46 million ($58 million).
According to Rahul Kadakia, Christie's International Head of Jewellery, bidding took well over 20 minutes, starting with multiple bidders, and then settling down to two collectors who were bidding competitively in varying increments to get to the final world record price.
The diamond was named in honour of its previous owner, Sir Philip Oppenheimer – a racehorse owner whose family controlled the De Beers Group – and was the latest in a long line of distinguished blue diamonds to have appeared at Christie's. They include a blue-diamond ring owned by Marie-Antoinette in 1983, The Tereshchenko Diamond in 1984, the Begum Blue in 1995, and the Wittelsbach Diamond in 2008.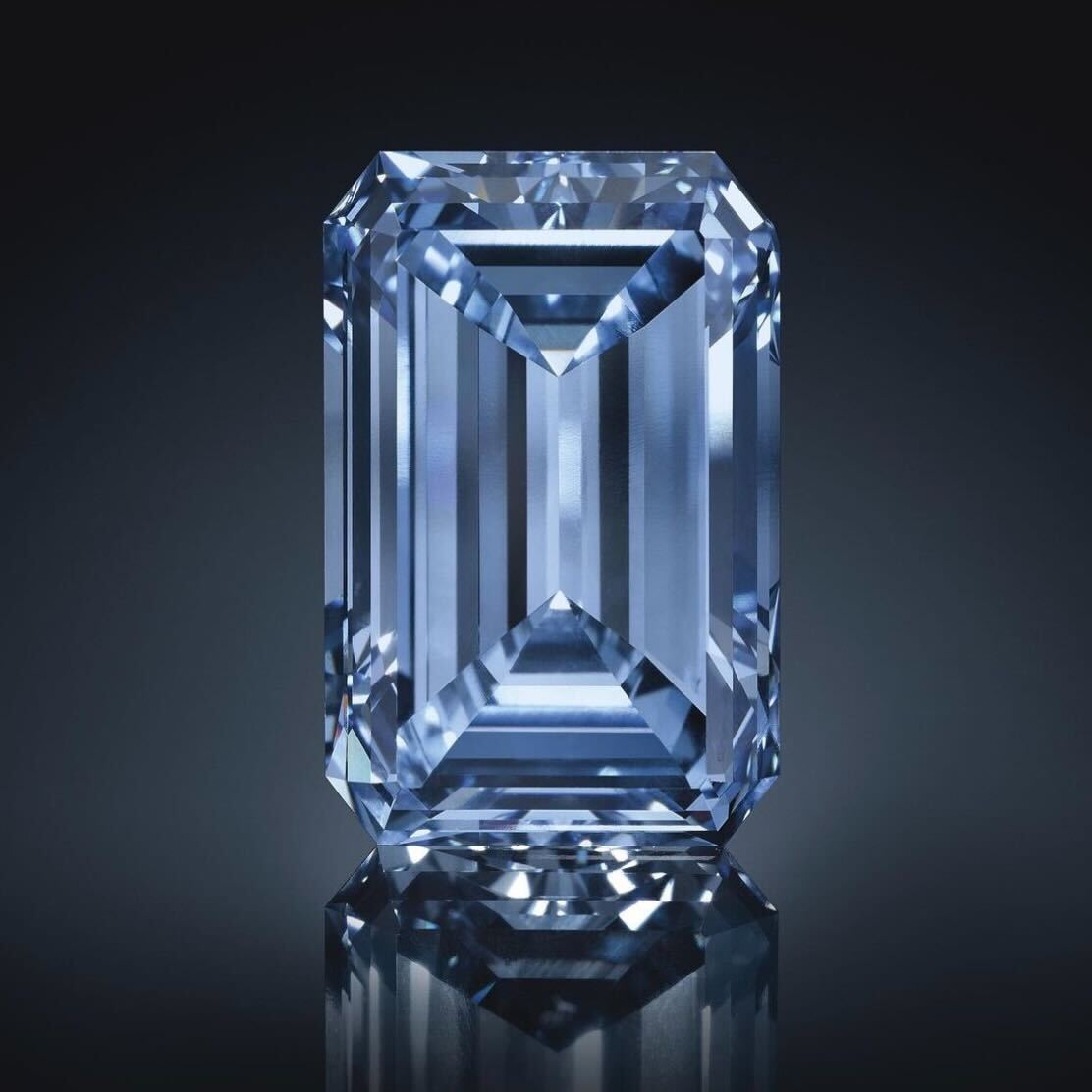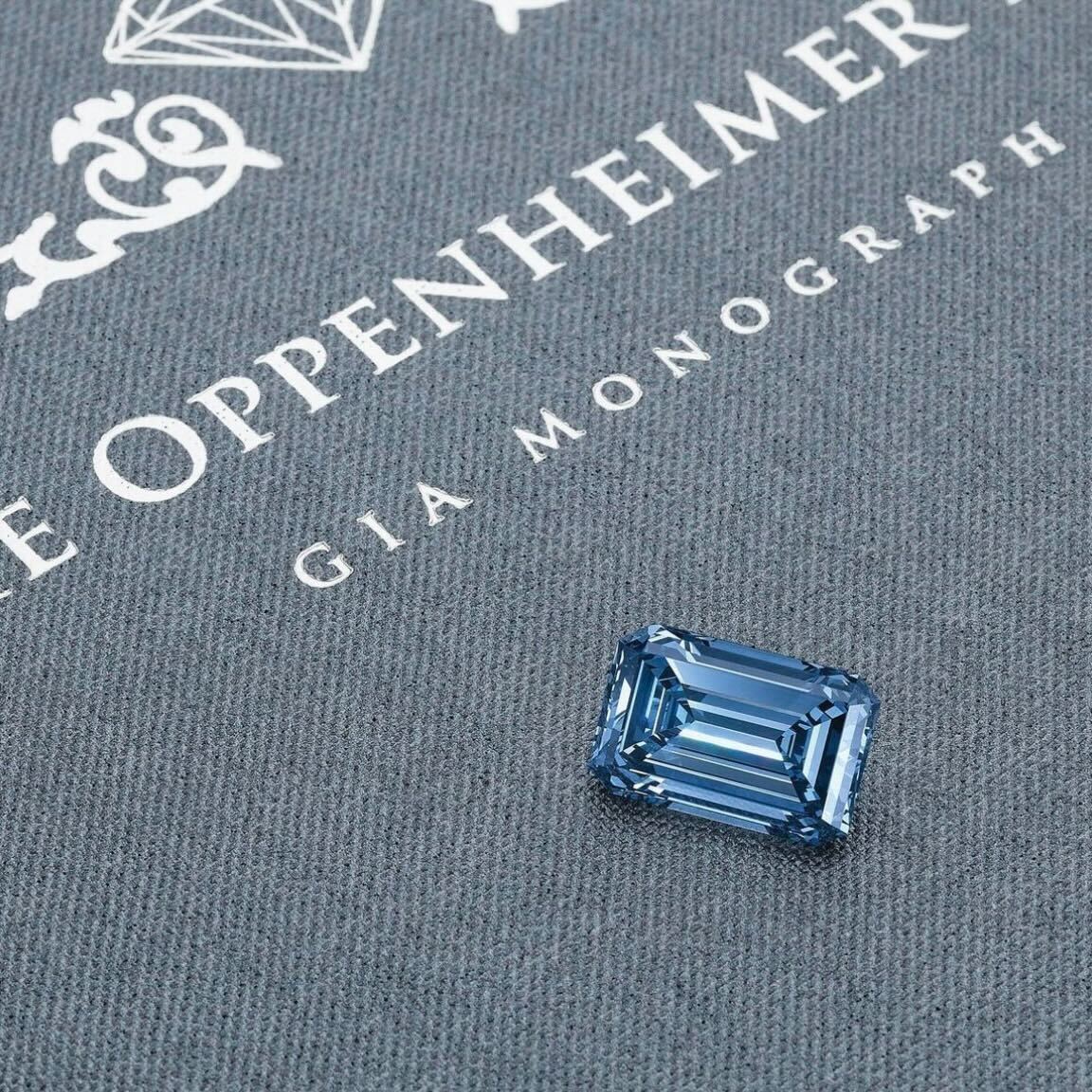 If you're looking for a diamond of your own, why not take a look at our stunning selection of engagement rings, wedding rings, and fine jewellery. We have showrooms in Manchester, Cheshire and London.
---
Follow us on our socials
Pop over to our social platforms to keep up to date with Steven Stone's latest jewellery content and news.