Birthstones are gemstones that represent the month of a person's birth – possessing attributes that are unique to each gemstone, the countless myths and legends associated with them appeal to audiences around the world.
Fine jewellery and engagement ring experts at Steven Stone have revealed everything you need to know about August's birthstone, peridot.
What do we know about Peridot?
The peridot – or chrysolite – gemstone is a magnesium-rich variety of the mineral olivine, which gets its green colour from the iron within it.
The gem is found primarily among rocks that were created by volcanoes and buried deep underground (igneous rocks), so wherever there are or were volcanoes, peridot is likely to be found.
Often confused with other gems – such as topaz and emerald – it's the traditional anniversary gem gift for 16th anniversaries.
What's the history of Peridot?
Peridot's history stretches back thousands of years to the Ancient Egyptian era – considered to be one of the oldest known gemstones, there are ancient records documenting the mining of peridot from as early as 1500 B.C.
It's believed that the Egyptians were the first people to mine this golden-green gem on the volcanic Red Sea island of Topazios. According to legend, the island was infested with dangerous snakes, but the Egyptians drove them into the sea in order to mine the hidden treasure. The ancient Egyptians called peridot "the sun gem", as they believed it had fallen down from the sky.
Its usage in Egyptian jewels was so abundant that historians believe that many emeralds worn by Queen Cleopatra were actually peridot gems.
In 2006, NASA's explorer spacecraft, Stardust, returned to earth with mineral samples gathered from near the sun. Among other particles, they found gem-quality peridot that was thought to be as old as our solar system. On Earth, peridot is frequently found in meteor craters.
What are the healing properties of Peridot?
Peridot is said to have amazing healing powers.
Physical: Since ancient times, physicians have believed that peridot is a natural healer for the gallbladder, liver, and problems related to digestion.
Mental: Being one of the most potent healing crystals, peridot stabilises one's moods and encourages them to take in the positivity of life and ignore the negative aspects. It's believed that whoever holds the gemstone will be yielded incredible therapeutic ability and relief.
What's the meaning and symbology of Peridot?
Peridot shines like a light beam of energy, a stone of happy, light-hearted vibes and the perfect companion to lead you on a path of sunshine.
With its glowing green-yellow colour, it has been said to resemble money, bringing with it wealth and abundance while warding off nightmares and enchantments.
Peridot has a strong link to feminism because the suffragettes used it in their outfits as a symbol of change and hope.
Celebrities who wear Peridot Jewellery
Radiant, green peridot is currently much-loved in the world of high fashion.
With modern style icons including the Duchess of Cambridge, Helen Mirren and Anna Wintour favouring its luxurious green sparkle on the red carpet, it's gained a wealth of fame in the last decade.
Gugu Mbatha-Raw
Gugu Mbatha-Raw made an impression when she arrived at the Morgan Library in New York for the premiere of television thriller, 'Surface'.
The elegant British actress paired her striking green dress with a pair of Carter peridot and diamond earrings and a matching perdidot and diamond bracelet – both from the same collection.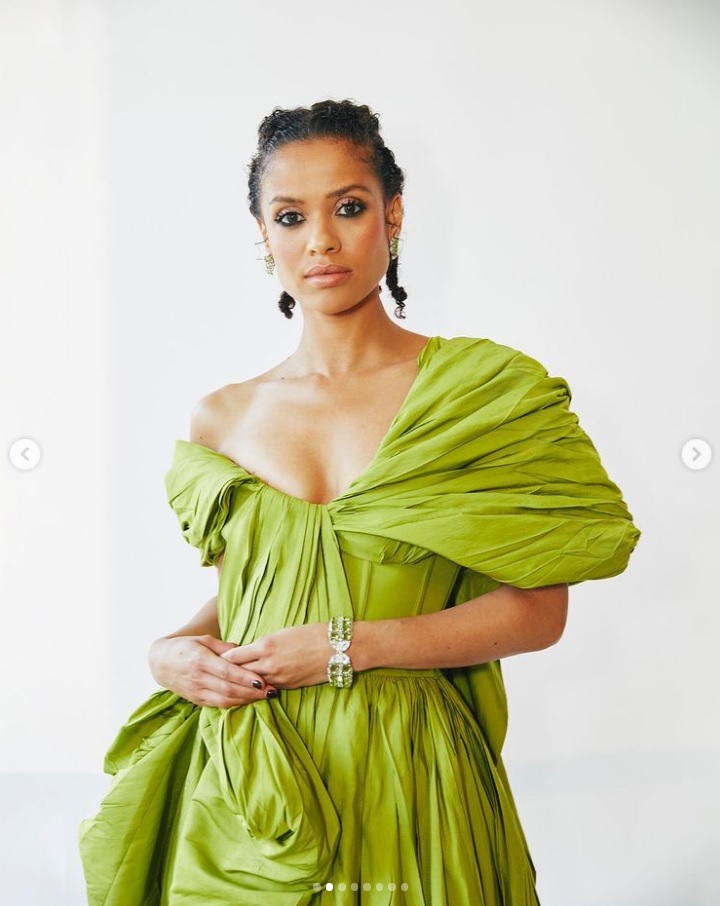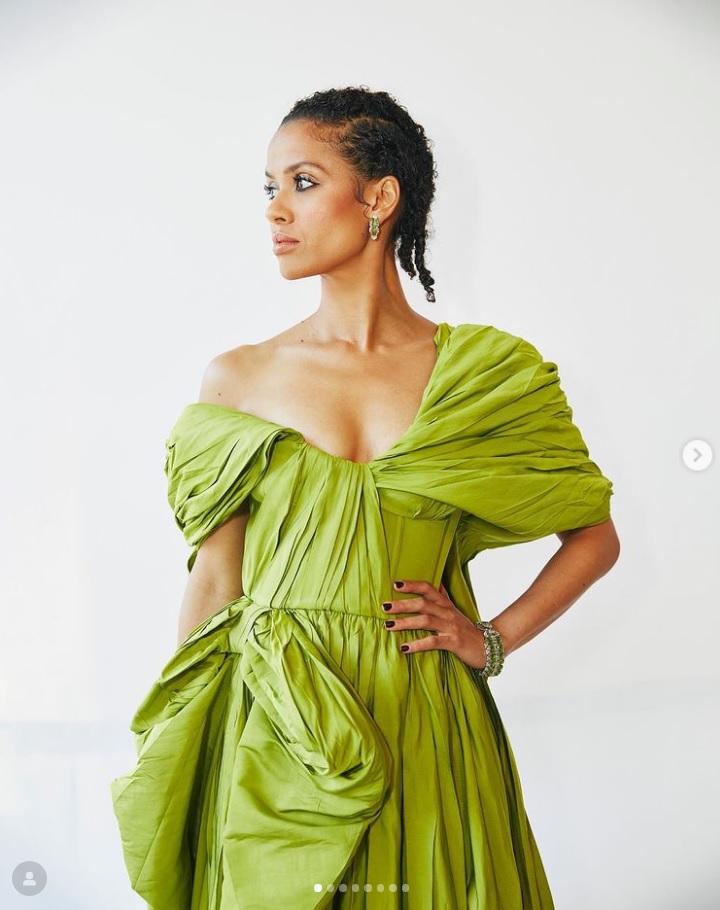 Kate Middleton
In 2012, Kate Middleton attended the UK premiere of Disneynature's African Cats in aid of conservation charity Tusk – the Duchess was wearing a pair of peridot and blue topaz double oval stud earrings by London-based designer, Kiki McDonough.
Dua Lipa
Dua Lipa recently shared a photo of herself on her Instagram stories, where she was sporting a selection of jewellery by New York–based designer Shana Cave – including a chunky peridot-and-garnet necklace.
Anna Wintour
Anna Wintour dazzled at this year's Met Gala when she arrived wearing a crown that appeared to be encrusted with striking green peridot stones and plenty of diamonds.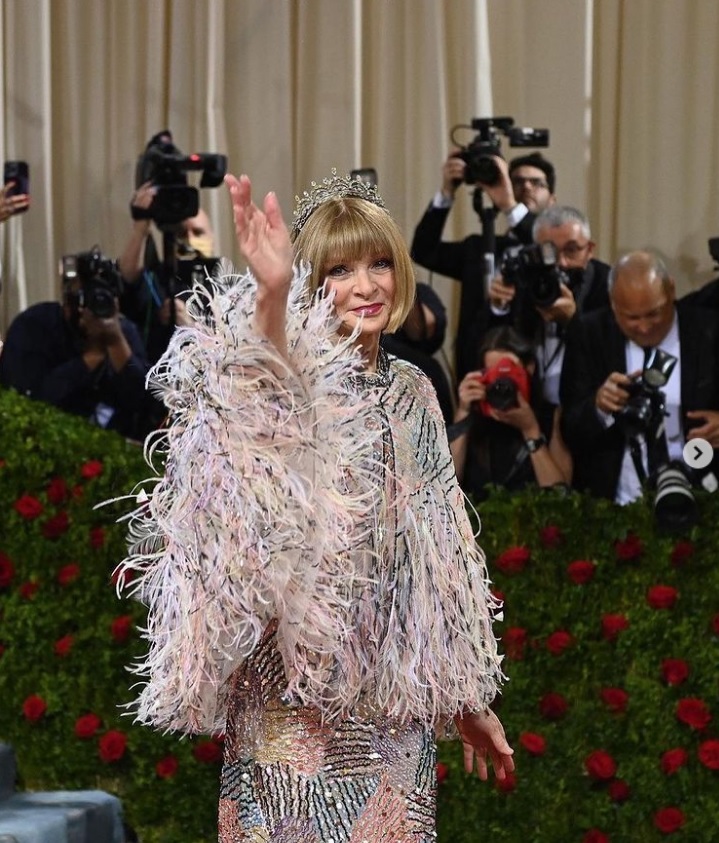 Helen Mirren
National treasure, Helen Mirren made her red carpet entrance at 2020 Monte-Carlo Gala For Planetary Health with an extravagant suite of jewels – set with yellow and white gold and Lagoon tourmalines, peridots, tsavorite garnets, emeralds, diamonds, coral, and South Sea pearls. The piece was part of Dolce & Gabbana's Alto Gioielleria Couture collection.
If you're looking for inspiration, why not take a look at our full jewellery collection? If you don't see anything that takes your fancy, we also offer a bespoke service, where our jewellery designers will create a unique piece of jewellery that ticks all the boxes – from diamond earrings to engagement rings.
---
Follow us on our socials
Pop over to our social platforms to keep up to date with Steven Stone's latest jewellery content and news.