It's that time of year again, where time is ticking and everybody is panicking over what to get their loved ones for Valentine's Day.
But what actually is Valentine's Day, and why do we celebrate it?
Engagement ring specialists at Steven Stone have not only revealed everything you need to know about one of the most romantic days of the year, but have compiled a gift guide of heart shaped diamonds that you can surprise your partner with all year round.
What is Valentine's Day?
Valentine's Day falls on 14th February each year and sees couple's express their love for one another through greetings and gifts. But what's the story behind Valentine's Day?
The English poet Geoffrey Chaucer was actually the first to record Valentine's Day as a day of romantic celebration, in his 1375 poem 'Parliament of Foules'. Written Valentine's didn't begin to appear until after 1400 and the day began to be popularly celebrated around the 17th century.
Of course, there are two names that we all associate with Valentine's Day – St. Valentine and Cupid.
St. Valentine: Officially recognized by the Roman Catholic Church, St. Valentine, the patron saint of love, is known to be a real person who died around A.D. 270. The Italian doctor – who later became a priest – was imprisoned for performing weddings for couples during a time when new marriages were outlawed in ancient Rome and killed for refusing to renounce his faith. The flower-adorned skull of St. Valentine is on display in the Basilica of Santa Maria in Cosmedin, Rome.
Cupid: Before his association with Valentine's Day, Cupid was known to the Greeks as Eros, the handsome god of love. According to myth, Cupid was the son of Mercury, the winged messenger of the gods, and Venus, the goddess of love – he's often depicted as a naked winged boy with a bow and arrows, with which he wounds his victims.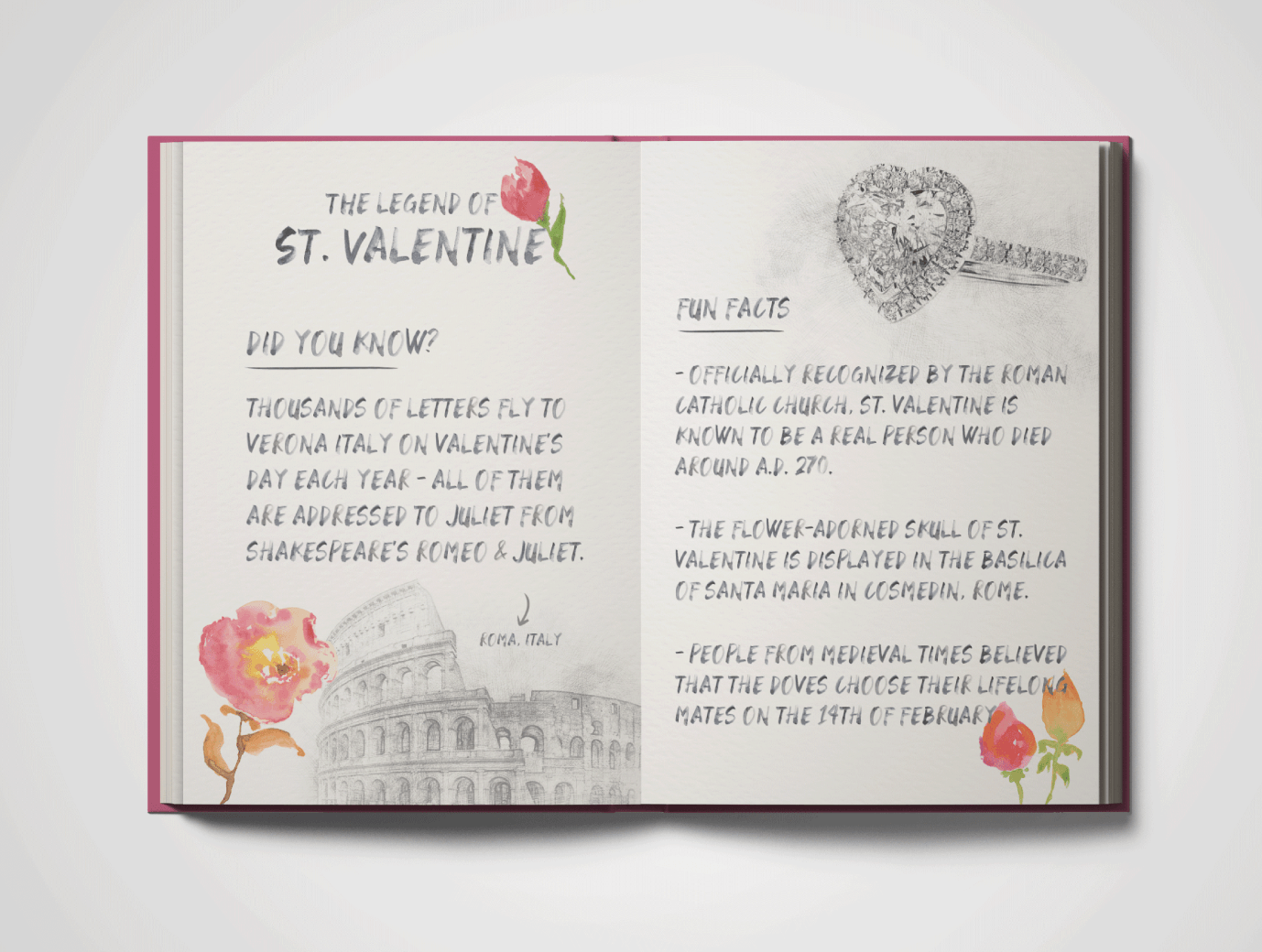 Everything you need to know about heart shaped diamonds.
Historians have traced the earliest mention of heart cut diamonds back to the mid 1400's.
By the mid 1500s, the heart shaped diamond had become synonymous with royalty, with the first truly well-known heart shaped diamond ring given as a gift of friendship to Queen Elizabeth from Mary Queen of Scots in 1562.
The heart diamond cutting process begins with a pear-cut diamond that is then further elaborated into a heart shape by cutting the cleft and rounding out the sides.
Heart cut diamonds are one of the most challenging to create – the smaller the size of the diamond, the more difficult it is to create the heart shape. The higher the carat weight of the diamond, the more visible and obvious the heart shape becomes – making the shape of the diamond more visually appealing at larger carat weights
Prized for its symmetry and beautiful proportions, the heart cut diamond is one of the most popular diamond shapes. The shape is unique as it's cut with 59 facets, each reflecting the light in the diamond equally.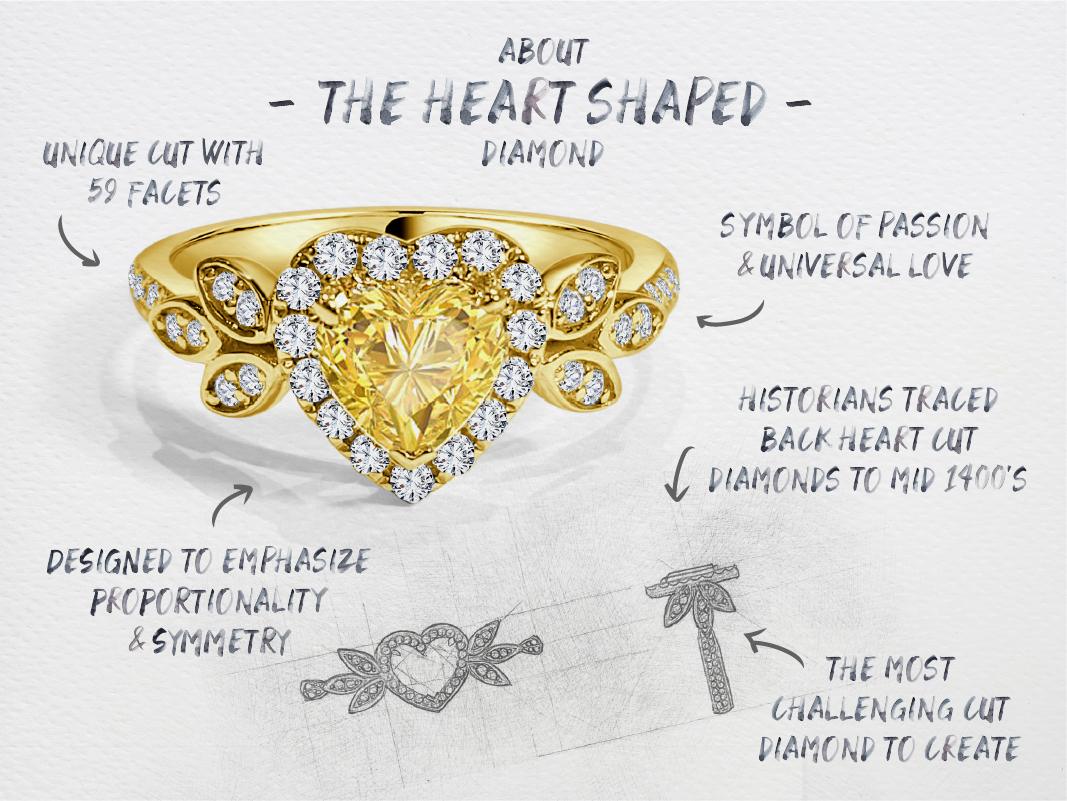 Celebrities with heart shaped engagement rings
Hearts have long been a symbol of love and thousands of years ago, it was believed that they were the centre of all human emotion.
With heart shaped diamonds regarded as a symbol of passion and universal love, they're the perfect choice for an engagement ring. Though interestingly, they aren't the most popular cut of diamond, with only a few other celebrities opting for the unique design.
Avril Lavigne: Avril got engaged to her long term partner Mod Sun last year. The musician proposed with a custom ring designed by Beverly Hills-based jeweller XIV Karats, featuring a huge heart-shaped diamond set on a narrow pave band. Our experts estimate it's worth to be around £350,000 to £400,000 depending on the exact quality of the stone.
Brittany Furlan: Brittany got engaged to Motley Crue drummer Tommy Lee on Valentine's Day in 2018 and he presented the internet star with a heart shaped diamond ring.
Nicki Minaj: Nicki and Meek Mill sparked engagement rumours in 2015 when Nicki posted a photo of a huge heart shaped ring to her Instagram. The couple later broke up in 2017.
Rochelle Humes: Though Rochelle currently sports an oval cut diamond ring from husband Marvin, her original ring boasted a large sparkling heart shaped diamond surrounded by smaller round brilliant diamonds, which our experts estimate to be worth £45,000. Upon gifting her the new ring on her 30th birthday, Marvin had Rochelle's original heart shaped ring made into a necklace.
Gwen Stefani: In 2002, Gavin Rossdale proposed to Gwen Stefani with a thick band with diamonds downs the middle. However, shortly after their wedding later that year, the No Doubt star clearly had doubts about the ring as she started wearing a different one — with a huge heart shaped centre stone. The diamond halo surrounding the centre stone is also heart-shaped, as is the split-shank band.
Lady Gaga: Lady Gaga and 'Chicago Fire' star Taylor Kinney were officially together for five years. After four years of dating, Taylor proposed to the singer songwriter on Valentine's Day with a heart-shaped ring. The couple called off their engagement in July 2016 and split shortly after she got the role in 'A Star Is Born'.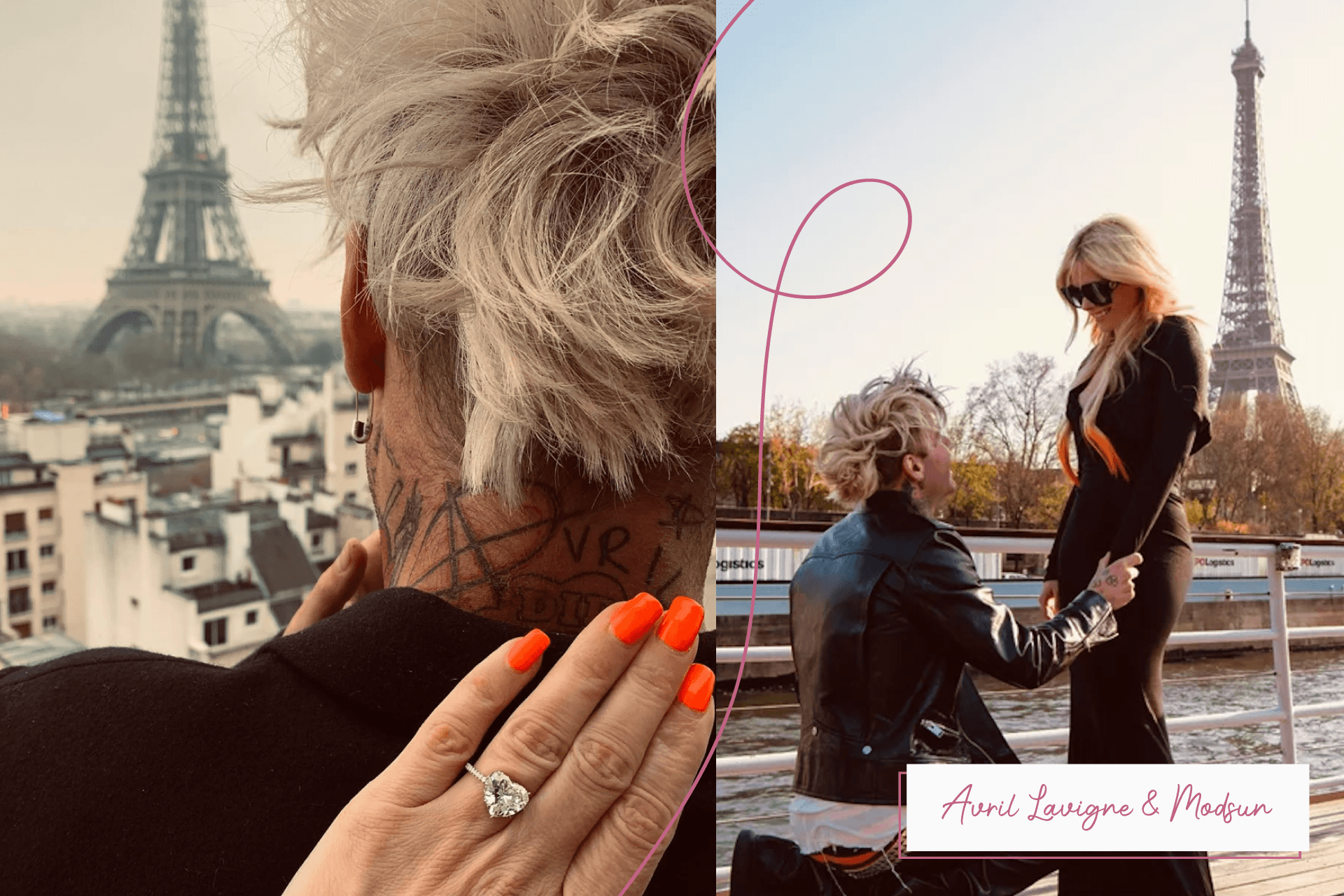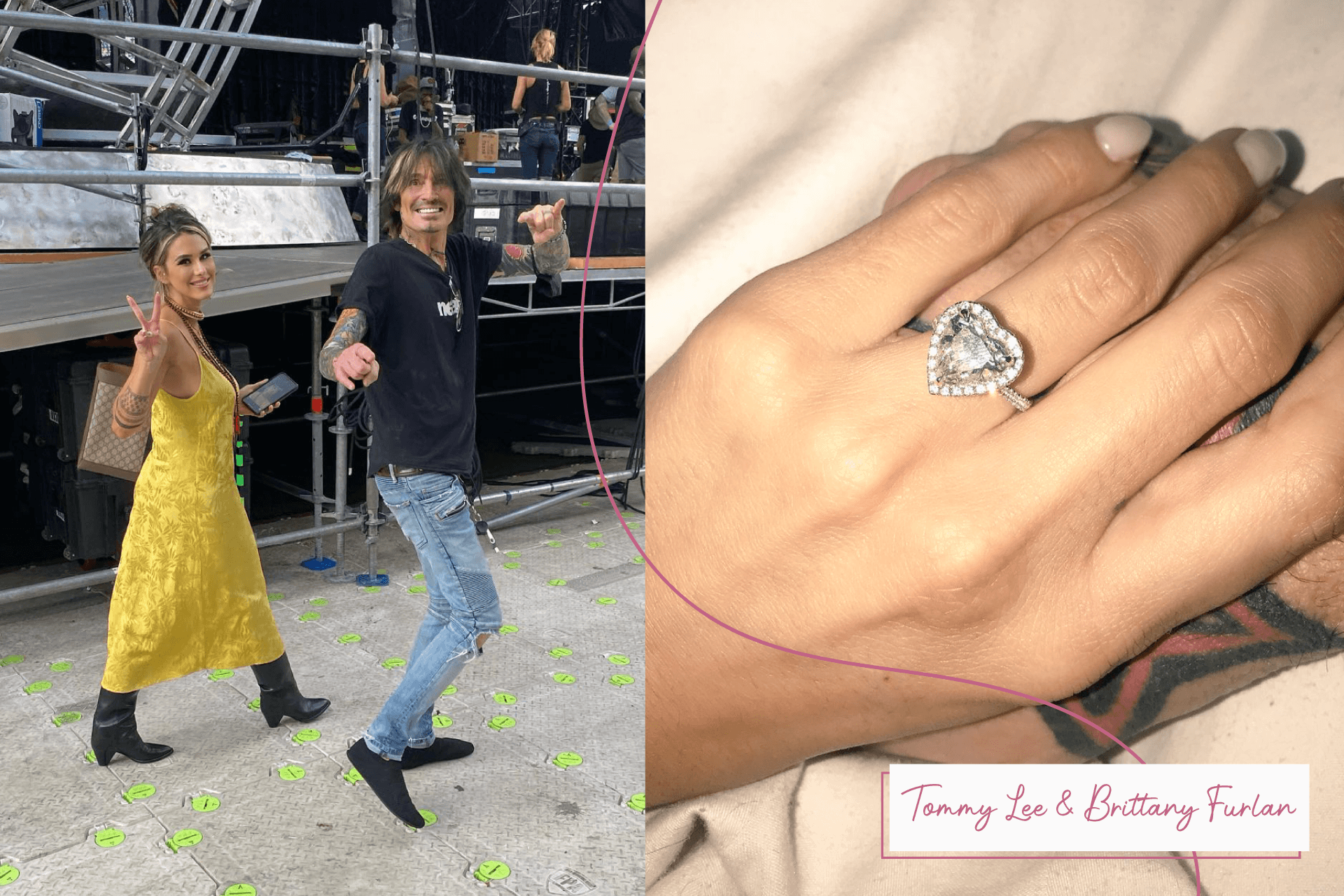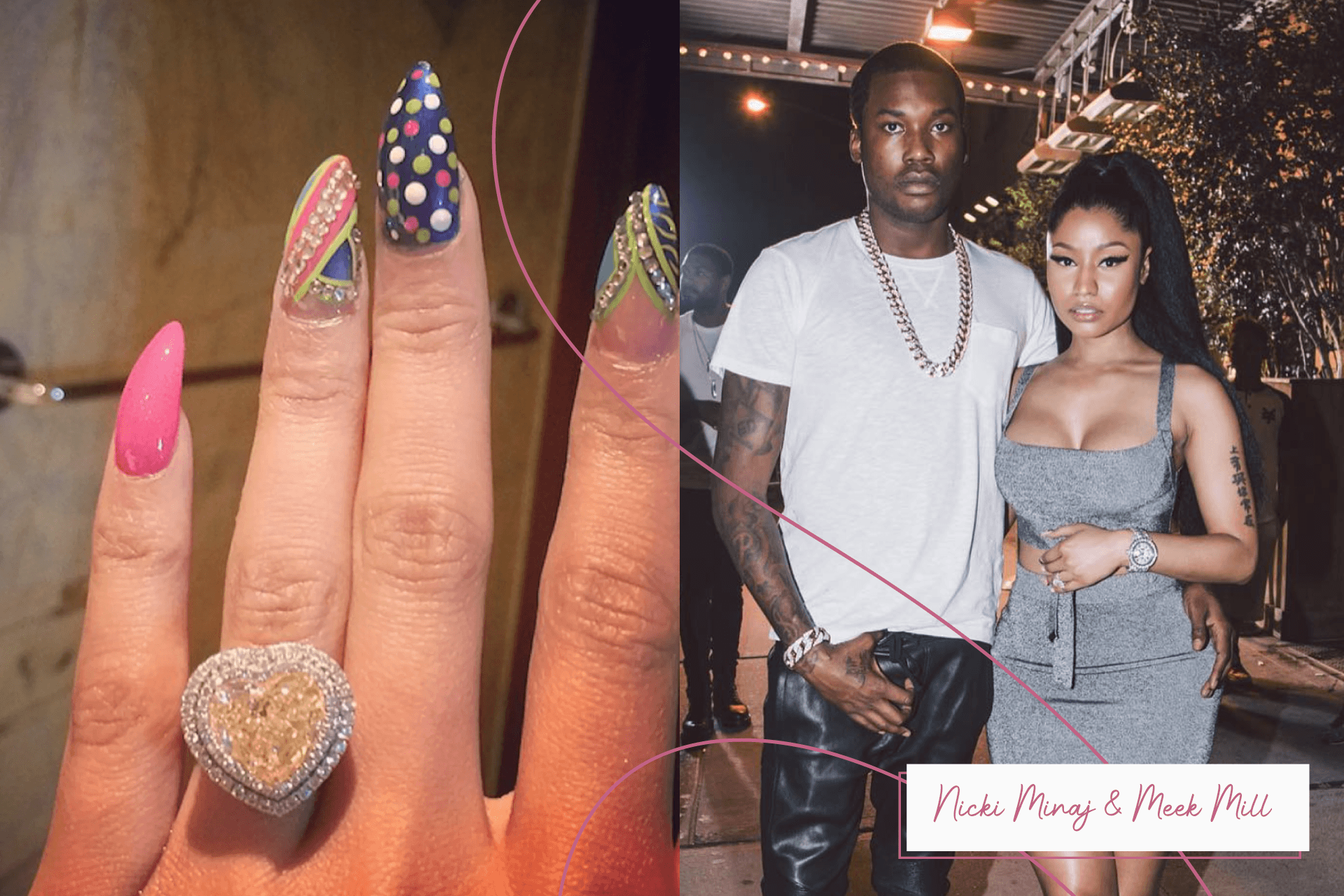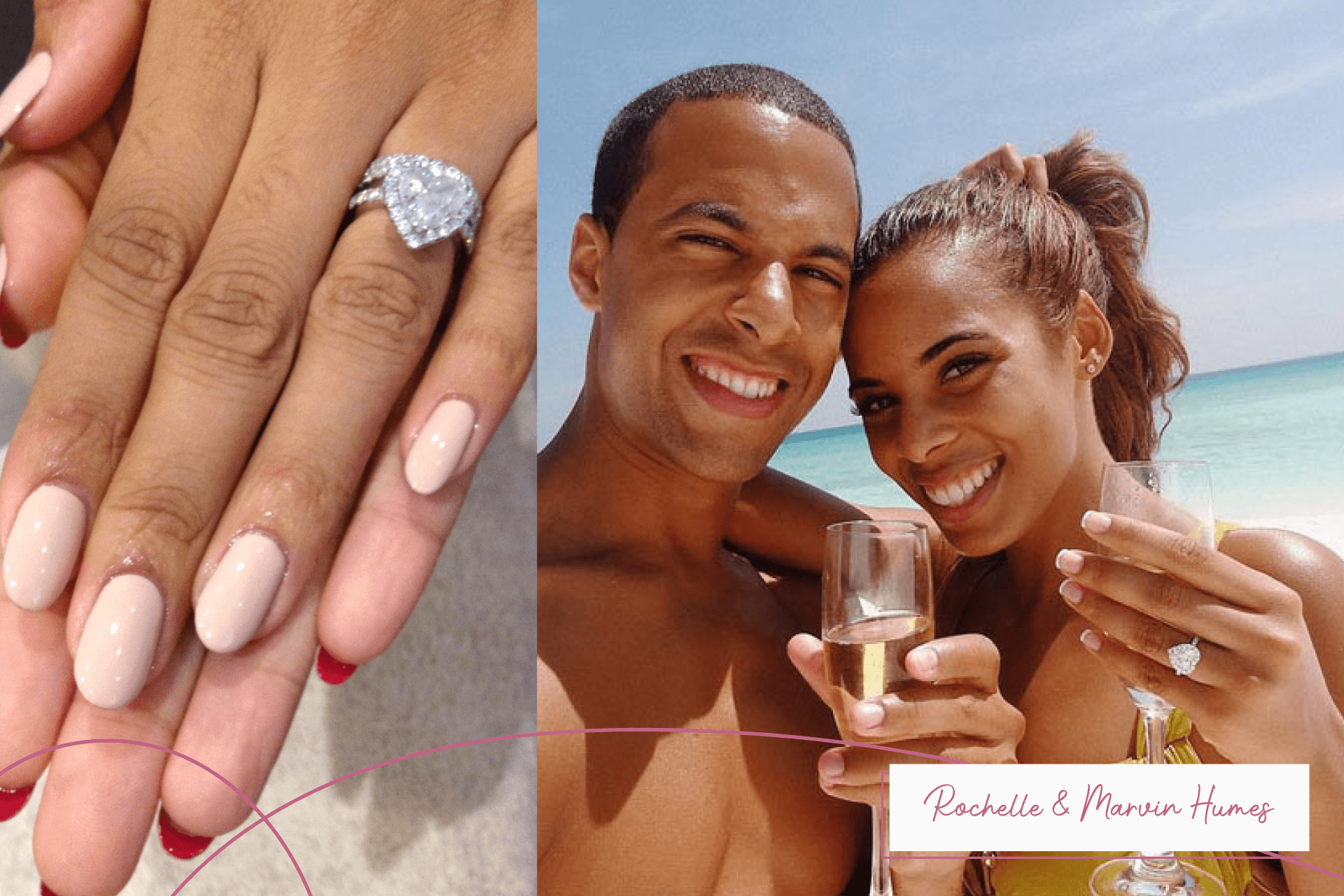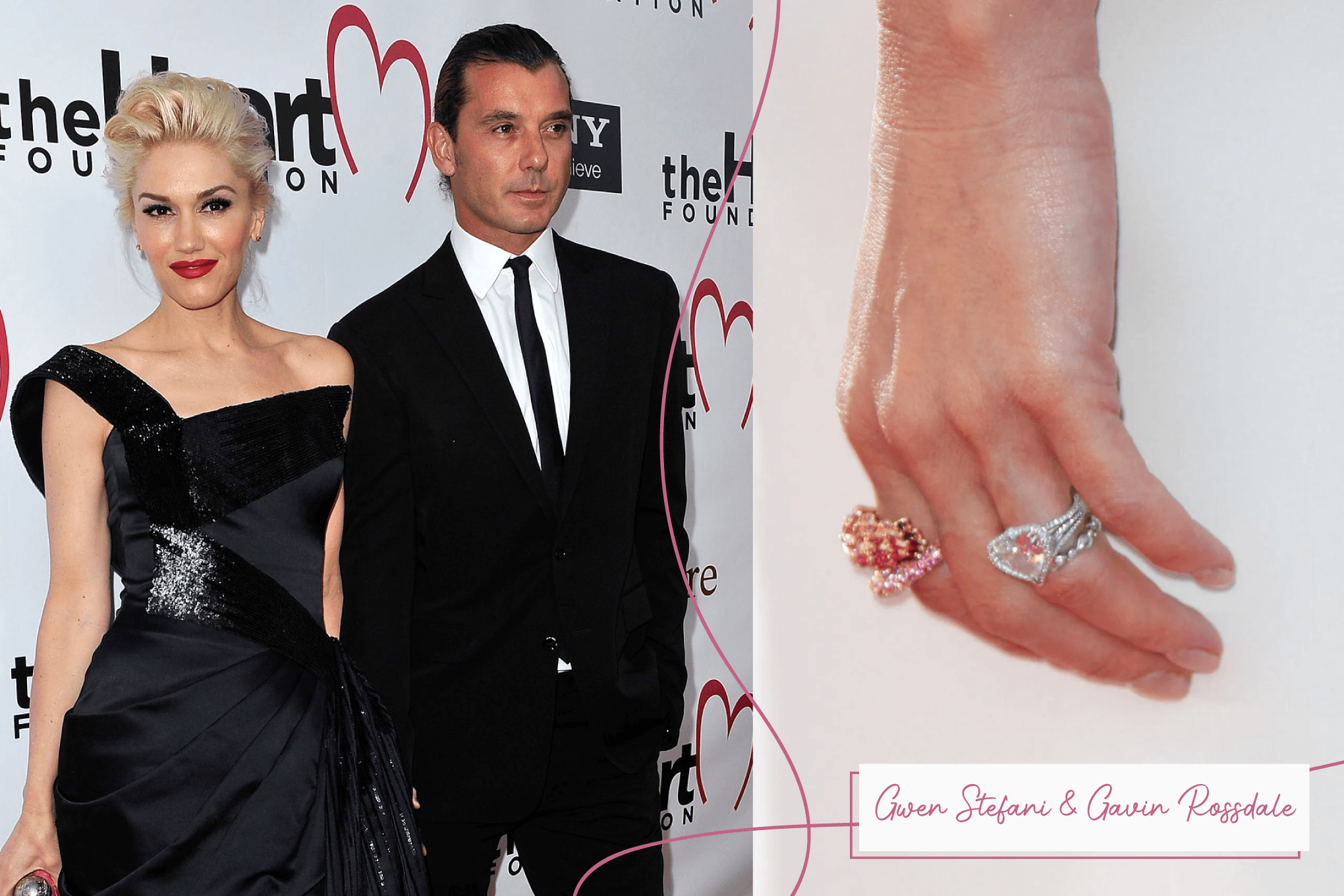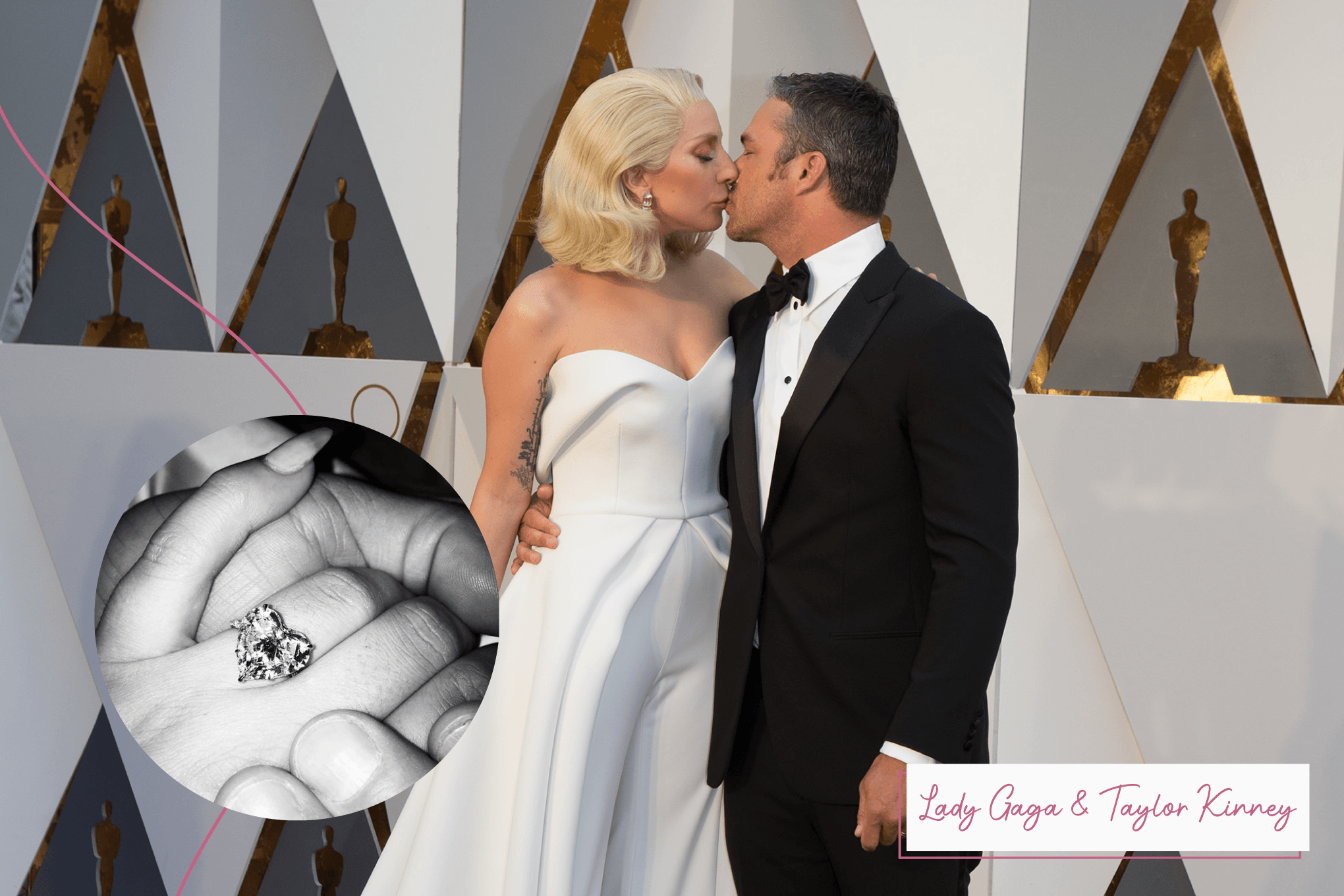 If you're after a heart shaped diamond of your own, why not take a look at our full jewellery collection? If you don't see anything that catches your eye, we also offer a bespoke service, where our jewellery designers will create a unique piece of jewellery that ticks all the boxes – from diamond earrings to engagement rings.
---
Want to stay up to date?
Follow us at @StevenStoneUK to keep up to date on the latest news and events.